Air Conditioning Installation Clarksburg, Bridgeport, Buckhannon, Jane Lew & Fairmont WV
---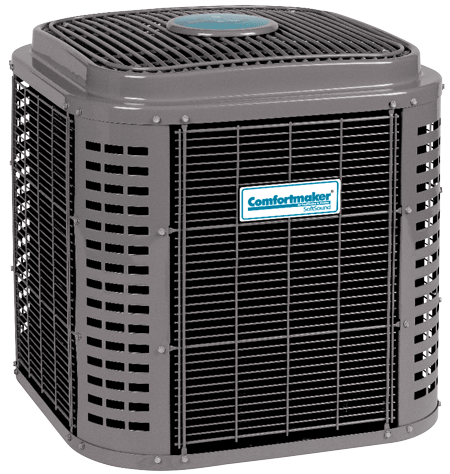 Have you ever considered the benefits of air conditioning your home? It's not just about cool relief on a hot sticky day. It's not only the satisfaction of a good night's sleep. A home cooling system improves your Indoor Air Quality and controls humidity levels. And because of the latest developments in the HVAC industry, today's models are more efficient than ever.
Call Richards Heating & Air Conditioning and we'll happy to discuss the many options available. We bring our customers the most popular brands, with the latest technology and features, at affordable prices. And because we are a Comfortmaker dealer, we're able to provide the most efficient options on the market. The Comfortmaker Infinity series continues to top industry standards with unmatched SEER levels, outstanding warranties and product longevity.
A/C Installation Experts
The Richards Heating & Air Conditioning team is specially trained to install EPA-certified and ENERGY STAR labeled products, supporting the most environmentally responsible models available to day. All this adds up to big savings for our customers. With SEER (seasonal energy efficiency ratio) ratings of up to 21, the perfect indoor temperature control is far more inexpensive than you might think. Add in such features as programmable thermostats, Wi-Fi compatibility and touch screen operation, this is the perfect time to invest in home comfort.
The specialists from Richards Heating & Air Conditioning will evaluate your home, taking into consideration attic and crawl spaces, room dimension, basements, doors and windows, hot and cold areas, weather and humidity levels and insulation to design the exactly right cooling system for you. We'll discuss price ranges, financing, and your expectations for indoor cooling before installation. Our priority is to your satisfaction.
Get a new air conditioner!
Once you've determined to invest in home cooling equipment, the installation process is quick and easy. Our trained technicians have the experience, tools and expertise to get the job done efficiently and with minor disruption to your residence and schedule. We keep the job site neat and clean and leave you with nothing to do but relax. Call Richards Heating & Air Conditioning and enjoy your home in a brand new way!
Air Conditioning Installation • AC Service • AC Repair